Welcome to Leppävirta SPCA homepage!
---
By donating us, You give us a chance to feed the homeless animals in our shelter in Leppävirta. With only 10€ we are able to provide one week food for one cat, or to give the necessary deworming for three cats.
The Police Department of Eastern Finland has granted the Leppävirta Animal Welfare Association a fundraising permit for two years from 19.04.2019 to 31.03.2021.

Fundraiser licence number RA/2019/250.
The fundraising area is the Eastern Finland Police Department area. The purpose of the funds to be collected, is to cover the rent, expenses and insurance of the animal shelter, maintenance and renovation of the animal shelter premises, payment of veterinary medicines for animals, purchase of veterinary medicines, reimbursement of expenses for animal care, provision of necessary machinery,
At the moment, we need cats and dogs WET FOOD, RAW FOOD and CAT LITTER . We use micro-sand that clumps, does not smell and is inexpensive for long-term use. All equipments are recieved at the animal shelter in Leppävirta.
PLEASE CALL BEFORE YOU ARE COMING, 0451175789.

When donating money to an association account, be sure to use the reference number 20239. DONATE ACCOUNT NUMBER is FI 945 2300 12010 7603
OR USE EASY AND FAST MOBILEPAY. YOU NEED YOUR MOBILEPAY APPLICATION ONLY TO YOUR PHONE AND THE NUMBER 39761!

A heartfelt thank you for your donation to homeless animals!

---
Thousands of pets are thrown in Finland every year. Cats are abandoned up to over 20,000 a year.
By supporting our activities, you are helping us to promote abandoned animals and at the same time, you promote animal welfare. You can also support our activities by joining us, or by donating supplies, food, and stimulus or other equipment. You can also give the association your time and help by volunteering, or giving a home, or a substitute home to an animal in need.
We hope that those considering buying a pet will provide the home primarily to animals in the care of animal welfare associations and shelters, rather than supporting the pet shop by purchasing a pet specifically for sale. In the worst cases, the pet trade can lead to over-supply and abandonment of animals.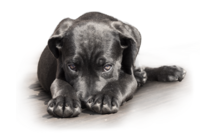 HELP HOMELESS ANIMALS
DONATE, ADOPT,
JOIN AS A MEMBER,
DONATE FOOD AND SUPPLIES.
CONTACT THROUGH THE CONTACT US FORM BELOW
.